Grown uses mycelium and agricultural waste to create fully biodegradable and toxic-free alternative to EPS and EPP
Description
Grown is a biotechnology company that has developed an innovative use for mycelium - the network of mushroom roots - as binding agent for agricultural waste to create fully biodegradable and toxic-free packaging or insulation material.
By adding mycelium to a mix of biological waste like cattail, sawdust or cork, finished products are literally 'grown' within 3D-printed moulds made in renewable polymer. Discarded moulds are shredded for in-house re-use. The initial biological mix can be adjusted for the desired composite density and properties.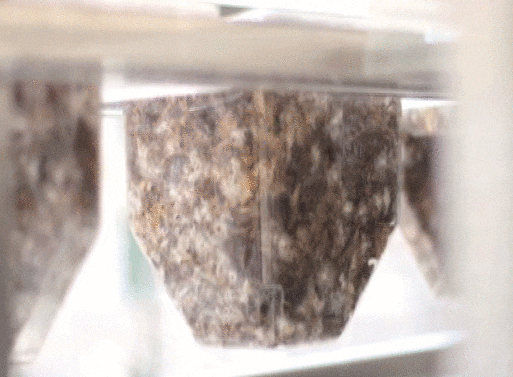 Mycelium composites are an ecological alternative to fossil-fuel-based plastics such as expanded polystyrene (EPS) and expanded polypropene (EPP).
The composites have the perfect properties for packaging, as they are shock absorbing, insulating, made of 100% biological materials and can be made in numerous shapes. The material has good insulation properties, as well as keeping products hot or cold. For that reason, it can be used for insulation panels in building and construction. A third application is in interiors and design products: lamps, pouffes, tables have already been grown. In addition, at the end of their useful life mycelium composites can be used as fertilisers.
Main results
Sustainable packaging technology with shock absorbing and insulating properties
Can be produced in any desired form thanks to 3D printing of moulds
Produced on-demand with adapted mass, resilience and surface quality
Is versatile enough for multiple applications such as interior design and construction (insulation).