Quench your thirst with Lowlander's sustainable IPA made from discarded Christmas trees
Description
Lowlander is a beer brewery from the Netherlands that is passionate about brewing botanical beer. The company was founded in 2016 by Frederik Kampman, who got extensive experience about the use of botanical herbs while working in a gin distillery in the UK. 
For the Tree to Table initiative, Lowlander has created a tasty, white IPA beer out of Christmas trees as part of their zero-waste crowdfunding campaign. The beer is produced by hand-picked needles of recovered trees and brewed with juniper berries. It requires up to 600kg of needles to produce a yearly batch. By donating a tree through their website, the donators can have the chance to be among the first to experience everything produced.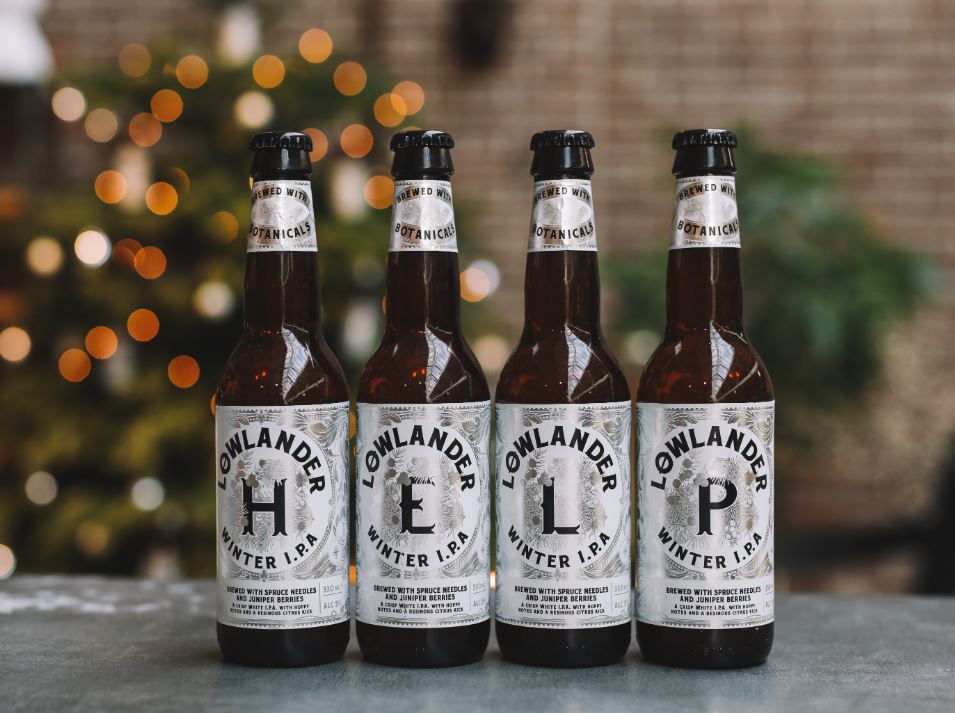 At the same time, Lowlander upcycles waste and encourages a more sustainable drinking culture. The company's philosophy is to brew unusual and delicious beers, combining nature and Dutch ingenuity. Recycling was a great start and an eye opener but it is only the tip of the iceberg. Lowlander increased its impact by committing to avoid Christmas tree waste through a long term collaboration with Adopt a Christmas Tree.
Main results
World Beer Awards for the categories of Design, Taste and Best label.

The Tree to Table campaign was nominated for a Gerety Award as well the Dutch Creativity Award and reached 68 million people worldwide.

Since last winter, for each bottle sold, Lowlander donates €0,05 to Adopt a Christmas Tree, to grow an (organic) forest. During its first year, it increased the forest with 30% more trees!  
It has established a partnership with Amsterdam Botanical Gardens, Amsterdam's RAI Convention Centre, and various restaurants to receive trees after the festive period.